Back To Menu
Ahi Blackened Tonno
Blackened Ahi Tuna, Crab, Mixed Greens, Crispy Bacon, Goat Cheese, Red Wine Vinaigrette
Dinner Salad Protein:
Add Prime NY Strip (choose meat temperature)
+$14
Add Salmon
+$11
Add Grilled Chicken Breast
+$8
Shrimp
+$12
Meat Temperature (for Steaks & Burgers):
Rare
Medium Rare
Medium
Medium Well
Well Done
Have you tried this item? Pop it!
Help other diners know what to expect by sharing your experience.
3 people have popped this item
Photo Gallery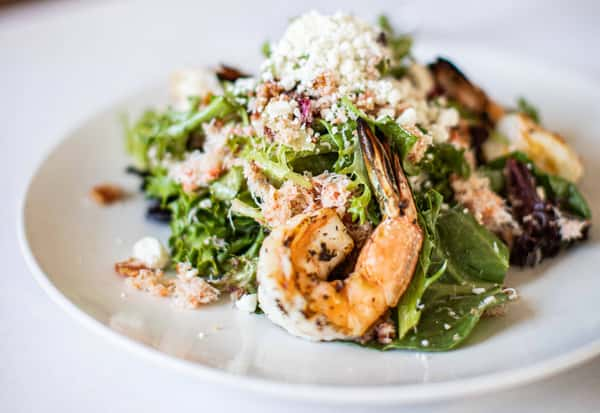 Back To Menu
Ahi Blackened Tonno
Blackened Ahi Tuna, Crab, Mixed Greens, Crispy Bacon, Goat Cheese, Red Wine Vinaigrette
Dinner Salad Protein:
Add Prime NY Strip (choose meat temperature)
+$14
Add Salmon
+$11
Add Grilled Chicken Breast
+$8
Shrimp
+$12
Meat Temperature (for Steaks & Burgers):
Rare
Medium Rare
Medium
Medium Well
Well Done
Back To Menu